1) Deut­sche Forschungs­gemein­schaft (DFG):
Title: Identifizierung von Peptidsequenzen und Proteindomänen des Glykoproteins Tenascin-C zur Herstellung bioaktiver Hydrogele zum Stu­di­um des Verhaltens neuraler Stamm-/ Progenitorzellen in 2D und 3D Zellexperimenten
Duration: 11/2018 – 10/2021
Description of the proj­ect: In früheren Ar­beit konnte gezeigt wer­den, dass das Glykoprotein der extrazellulären Matrix Tenascin-C (Tnc) die Zellzykluslänge von NSPCs im sich entwickelnden, embryonalen Rückenmark moduliert. Es gibt zudem erste Hinweise darauf, dass sich adulte NSPCs auf gereinigten Tnc-Substraten un­ter­schied­lich verhalten. Das DFG-Projekts befasst sich mit den strukturellen Merkmalen von Tnc und zielt darauf ab, abgeleitete Domänen und Peptidsequenzmotive zu iden­ti­fi­zie­ren, die die Erhaltung und Differenzierung von NSPC regulieren. Diese Proteindomänen und Peptide sollen zur Herstellung künstlicher Polymere ver­wen­det wer­den, um das Verhalten von NSPC in zwei- und dreidimensionalen Zellexperimenten un­ter­su­chen zu kön­nen.
Cooperation with Prof. Dr. An­dre­as Faissner (RUB, Lehrstuhl für Zellmorphologie und Molekulare Neurobiologie)

2) Fachagentur für Nachwachsende Roh­stoffe (FNR):
Title: Ent­wick­lung bio-basierter Verdickersysteme zur Herstellung von Schmierfetten.
Duration: 01/2019 – 12/2021
Description of the proj­ect: Ein be­deu­ten­der Anteil von fossilen Rohstoffen wird in der chemischen In­dus­trie zur Herstellung von Schmierstoffen eingesetzt. Schmierstoffe wer­den meist zur Schmierung von Ma­schi­nen- komponenten, wie bei­spiels­wei­se Wälzlagern, ver­wen­det und sind essentiell, um Reibung und damit den Ener­gie­ver­brauch zu senken sowie ein vorzeitiges Versagen der Maschinen­ele­mente durch Verschleiß zu ver­hin­dern. Im Rah­men dieses Vorhabens sollen biobasierte, polymere Verdickersysteme ent­wickelt wer­den. In Ver­bin­dung mit biobasierten Grundölen, kön­nen somit Schmierfette hergestellt wer­den, die mit Ausnahme von Additivzusätzen, vollständig aus nachwachsenden Rohstoffen zusammengesetzt sind. Diese zu entwickelnden Schmierfette sollen in Fill-For-Life (Lebensdauerschmierung) sowie Hochtemperatur An­wen­dungen (T>150°C) einsetzbar sein und mit den am Markt etablierten petrochemischen Hochleistungsschmierstoffen in Preis und Eigenschaftsprofilen konkurrenzfähig sein.
Cooperation with Carl Bechem GmbH and Institut für Maschinen­ele­mente und Systementwicklung of RWTH Aachen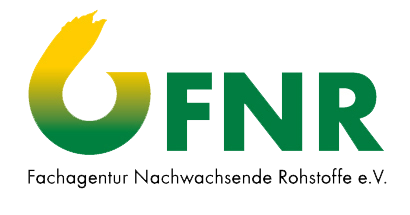 3) Eu­ro­pä­ischer Fonds für regionale Ent­wick­lung (EFRE):
Title: Mizellare, DNA kodierte Chemie
Duration: 01/2020 – 12/2021
Description of the proj­ect: In der Phar­ma­zeu­ti­schen In­dus­trie gewinnt die Tech­no­lo­gie der DNA-­ko­dierten Mo­le­kül­bi­bli­o­theken (DELs, DNA-encoded libraries) zur Wirk­stoff­su­che erheblich an Be­deu­tung. DELs er­lau­ben die höchst effiziente Erschließung und das Screening großer Mo­le­kül­bi­bli­o­theken zu geringen Kos­ten, da sie als kom­ple­xe Substanzgemische auf geringsten Proteinmengen selektioniert wer­den. Nachteilig ist al­ler­dings das der­zeit enge chemisch-synthetische Methodenspektrum zur Herstellung von DELs. MiDEC, Micelle-mediated DNA-encoded Chem­is­try, stellt einen neuen Ansatz zur Synthese von DNA-­ko­dierten Bibliotheken dar. MiDEC nutzt das Prinzip der mizellaren Katalyse, um das Spektrum an Synthesemethoden für die Herstellung von DELs zu verbreitern. Mit dem in­ter­dis­zi­pli­nä­ren Vorhaben MiDEC, Mizellare DNA-kodierte Chemie, sollen neu­ar­ti­ge, polymergestützte Säure- und Palladiumkatalysatoren, die Öl-in-Was­ser Mizellen in Was­ser bilden, hergestellt wer­den. Es soll ihr Anwendungspotential für die Darstellung von DNA- und RNA-gekoppelten Zielmolekülen, vor allem arzneistoffartigen Heterocyclen, aber auch Kreuzkupplungsprodukten verbreitert wer­den. Schließlich soll die mizellare Katalyse als Tech­no­lo­gie zur Darstellung von DNA-­ko­dierten Screeningbibliothek durch Herstellung und Selektionierung eines Demonstrators einer kodierten Molekülbibliothek validiert wer­den.
Cooperation with Dr. An­dre­as Brunschweiger (Medical Chem­is­try of Fakulty CCB, TU Dort­mund Uni­ver­sity)