Professorship for Organic Chem­is­try
JProf. Dr. Max Martin Hansmann

The Hansmann group is a synthetic organic group with overlap into the areas of main-group chem­is­try, spectroscopy, electro-chem­is­try and computational studies. Currently, we are interested in the synthesis of redox-active organic mol­ecules and their application in photo-catalysis and redox-flow batteries. Furthermore, we are interested in unusual mol­ecules such as strong carbon based donor ligands or unusual P-heterocycles.
We are currently looking for highly motivated students to join our re­search team and PhD positions are available. Our group re­cent­ly received funding by the Emmy-Noether program of the DFG. In this proj­ect we are looking for students to work in the area of organic electron donors, electro- and photo-chem­is­try. Please consider applying to: max.hansmanntu-dortmundde

Max Hansmann receives the "Otto-Röhm-Gedächtnispreis" and was appointed as "Member of the Science of Synthesis Early Career Advisory Board".

Max Hansmann receives the Ernst-Haage prize 2021 of the Max-Planck-In­sti­tute (CEC and KOFO). Congrats to the team!

Our dis­cov­ery of a new room temperature stable organic functional group is published on­line in Nature Chem­is­try.

Justus joined our group as our newest PhD student in 2020. Welcome!
Emmy Noether program of the German Research Foun­da­tion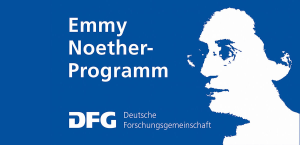 Our group received funding from the DFG as part of the Emmy Noether program. The re­search will combine experimental work from organic and inorganic chem­is­try and focus on the application of strong electron donors, such as organic hybrid mol­ecules, in the fields of electro- and photo‑chem­is­try. Applications of interested candidates can be directly send by email to max.hansmanntu-dortmundde
SPP 2248 – Polymer batteries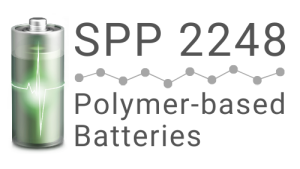 In collaboration with the re­search groups Theatό (KIT) and Bresser (Helmholtz Ulm) we received funding for the development of organic polymer batteries (DFG funding program SPP 2248). This inter­dis­ci­plin­ary proj­ect (small radicals, polymer synthesis and battery assembly) will focus on the synthesis and physical characterization of small redox-active, paramagnetic organic mol­ecules.