Professorship for Organic Chemistry
JProf. Dr. Max Martin Hansmann

The Hansmann group is a synthetic organic group with overlap into the areas of main-group chemistry, spectroscopy, electro-chemistry and computational studies. Currently, we are interested in the synthesis of redox-active organic molecules and their application in photo-catalysis and redox-flow batteries. Furthermore, we are interested in unusual molecules such as strong carbon based donor ligands or unusual P-heterocycles.
We are currently looking for highly motivated students to join our research team and PhD positions are available. Our group recently received funding by the Emmy-Noether program of the DFG. In this project we are looking for students to work in the area of organic electron donors, electro- and photo-chemistry. Please consider applying to: max.hansmanntu-dortmundde

Max Hansmann receives the "Dozentenpreis" des "Fonds der chemischen Industrie". A great honor and congratulations to the group!

Max Hansmann receives the ADUC prize of the GDCH on the Chemiedozententagung in Saarbruecken. A great honor and big congrats to the team

Max Hansmann receives the "Otto-Röhm-Gedächtnispreis" and was appointed as "Member of the Science of Synthesis Early Career Advisory Board".

Max Hansmann receives the Ernst-Haage prize 2021 of the Max-Planck-Institute (CEC and KOFO). Congrats to the team!

Our discovery of a new room temperature stable organic functional group is published online in Nature Chemistry.

Justus joined our group as our newest PhD student in 2020. Welcome!
Emmy Noether program of the German Research Foundation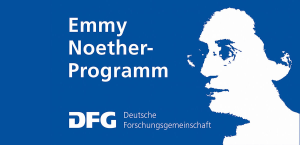 Our group received funding from the DFG as part of the Emmy Noether program. The research will combine experimental work from organic and inorganic chemistry and focus on the application of strong electron donors, such as organic hybrid molecules, in the fields of electro- and photo‑chemistry. Applications of interested candidates can be directly send by email to max.hansmanntu-dortmundde
SPP 2248 – Polymer batteries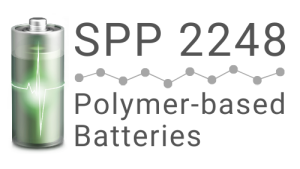 In collaboration with the research groups Theatό (KIT) and Bresser (Helmholtz Ulm) we received funding for the development of organic polymer batteries (DFG funding program SPP 2248). This interdisciplinary project (small radicals, polymer synthesis and battery assembly) will focus on the synthesis and physical characterization of small redox-active, paramagnetic organic molecules.